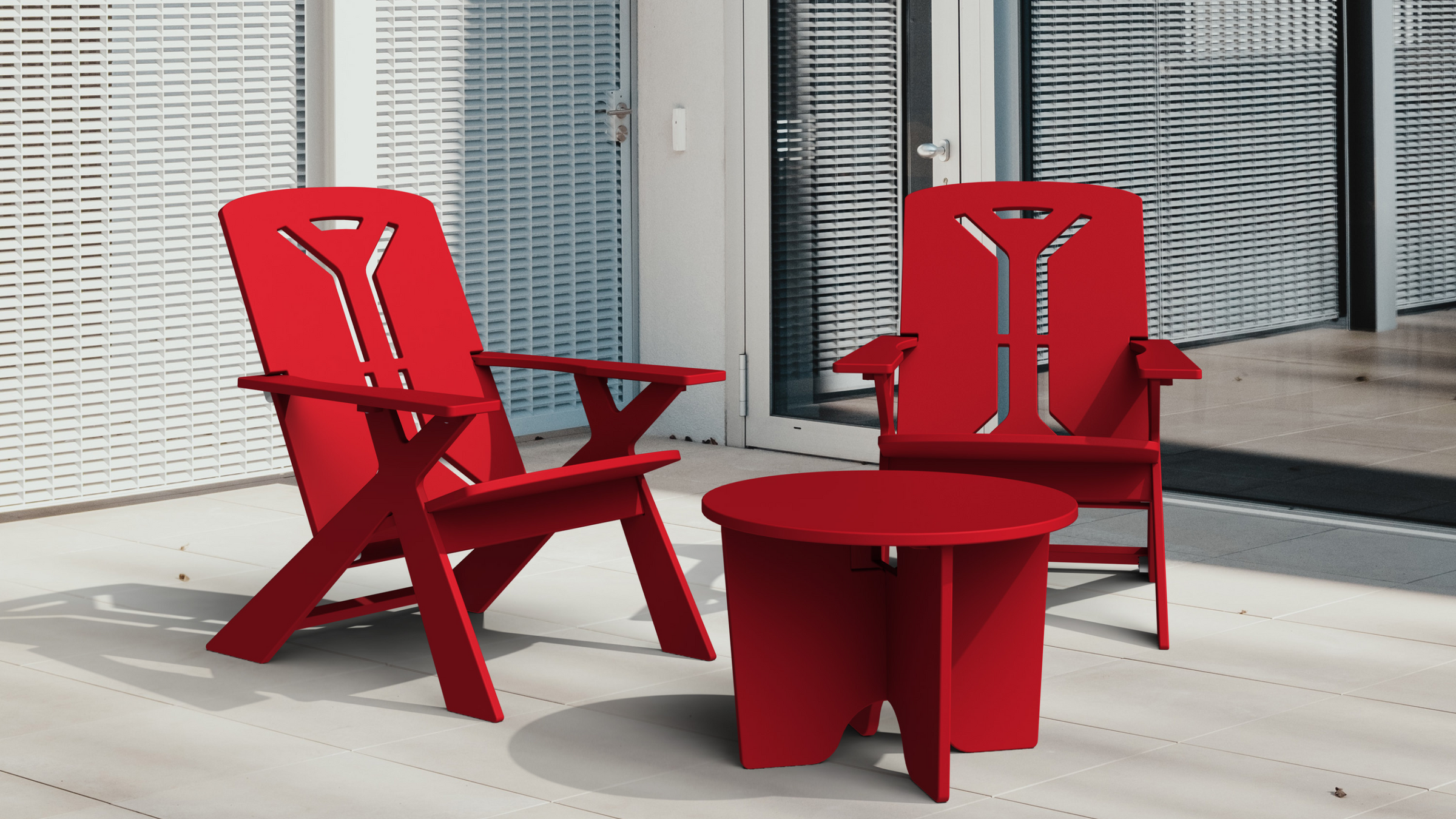 About Us.
Our goal with Unwasted is to make meaningful change in the furniture industry by designing and building with circular and sustainable materials.  We hope to accelerate the New Plastic Economy by using post-consumer and post-industrial plastics in our functional, style forward pieces.  Unwasted is backed by a passionate group of artists and crafts people that work towards diverting waste from landfill while using this platform to educate and empower consumers to pave the way for a cleaner future.
Functional beauty – Design and Function.
Unwasted designs feature clean, modern lines and angles that evoke a sense of movement, creating eye-catching pieces that add character to any space.
Our furniture embodies a mix of fresh, approachable style, and effortless maintenance to ensure your pieces make a design statement for years to come.
We offer a range of colours to suit any space, from bright and bold to relaxed and neutral, or mix and match to enhance your existing colour palette.
Functional beauty – Maintenance.
Every Unwasted piece features easy to clean surfaces, and soft, rounded edges, to keep your furniture looking good and feeling great.
We use durable and recyclable HDPE plastic in all our designs so that you never have to worry about the maintenance of your Unwasted pieces, simply wipe down surfaces with soap and water, to keep them looking fresh and clean.
Whether you're seated for a long evening of campfire stories, or just dropping by for a short visit, Unwasted lounge chairs are ergonomically designed to encourage a relaxed, comfortable seating position.
We use outdoor tested and rated Sunbrella fabric for all our cushions to ensure long-lasting comfort and durability.
Our Promise to the shopper.
Unwasted pieces are made locally and ethically with respect and consideration to our carbon footprint. All the materials we use to make our furniture is recycled or circular. Our packaging is made from 100% recycled cardboard and produced in a solar powered manufacturing facility. Our promise is, to always consider what our decisions have on future generations, and although the sustainable route is not the easiest to walk, it's the one we choose to take.