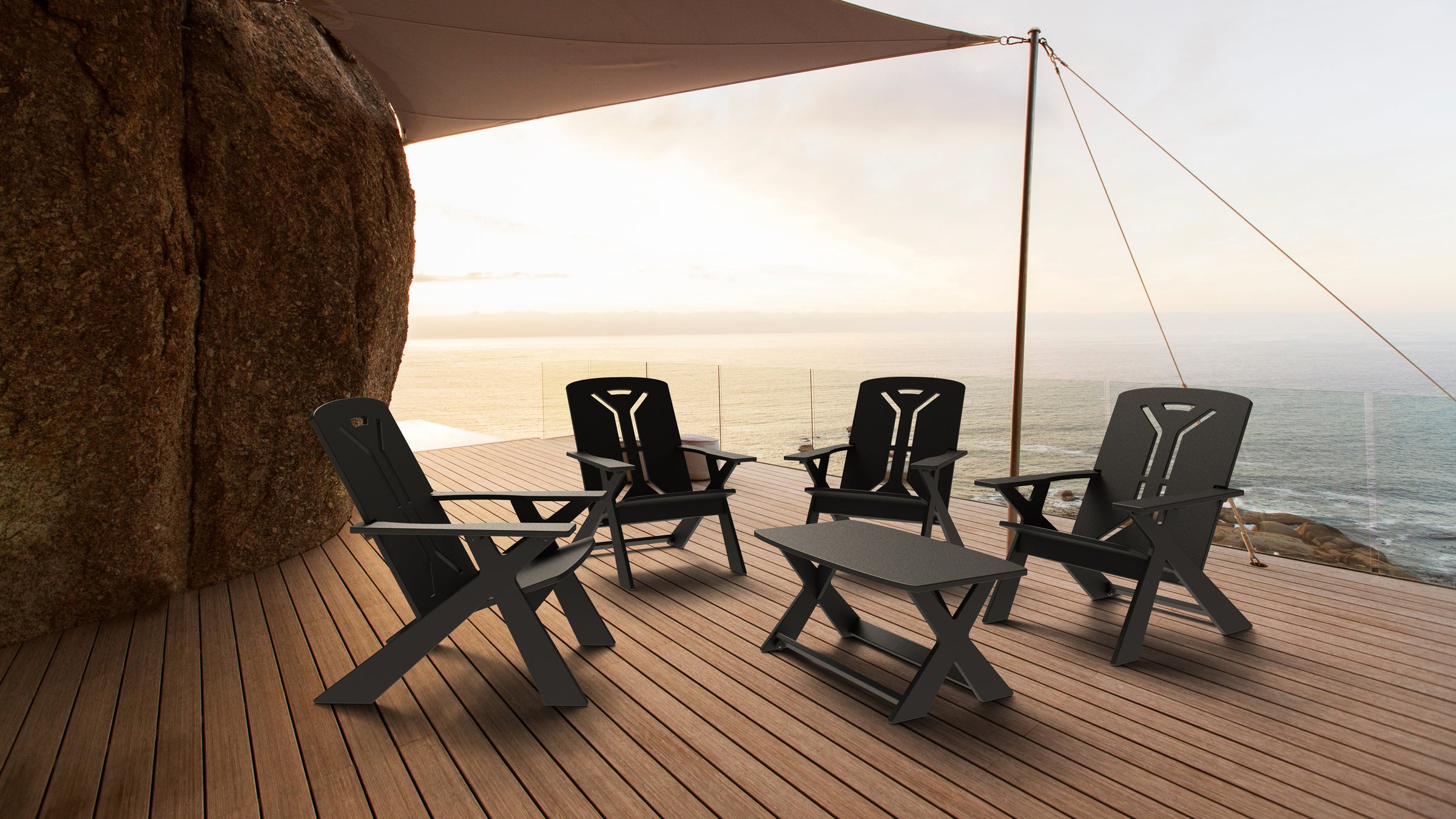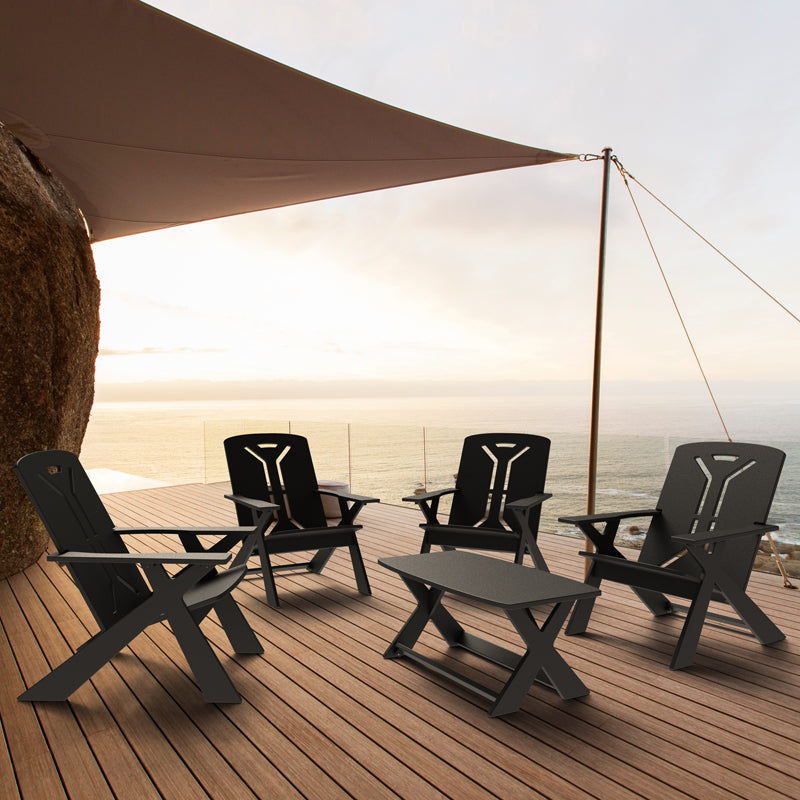 We give plastics a new life.
Where form complements function.
We love design but believe equally in function! Our recycled products are made for living. They are durable, maintenance free and meant to last. We want you to love our products, not only because of the way it looks but because you're helping us make a positive impact on our environment.
What customers are saying.
★★★★★

Just received my chairs & table last week, they are so well made and very comfortable!! Great place to enjoy morning coffee!
I highly recommend this company!!

Shirley
★★★★★

The design is stunning. Comfort is unbelievable. And all made of waste - so impressive. A truly incredible chair all around that we are very excited to have in our backyard. Thank you Unwasted!

Fraser
★★★★★

I love love love our new chairs! They bring a modern vibe to our deck and are incredibly comfortable. I love that they are a new spin on the classic Muskoka chair....just a little more chic! They are sturdy, and stay put in the wind, yet can be moved around and to create intimate seating arrangements.
And it feels great knowing that they are created from repurposed waste! Way to go Unwasted!

Christie
★★★★★

Fantastic product. Easy to assemble and looks great and feels so solid. Every time we sit on these very comfortable chairs we will know that we have contributed a very small part to address plastic waste and will think about our own use of plastics. Thanks so much for what you are doing.

Bonnie
★★★★★

"Outstanding" , we love our "unwasted " chairs and table
The large armrest and sloping seat make for a great chair to relax in with a drink. Very comfortable and very elegant outdoor furniture
The table and chairs certainly elevate the ambience at the Beach shack. Very positive comments from our family and friends.

Judy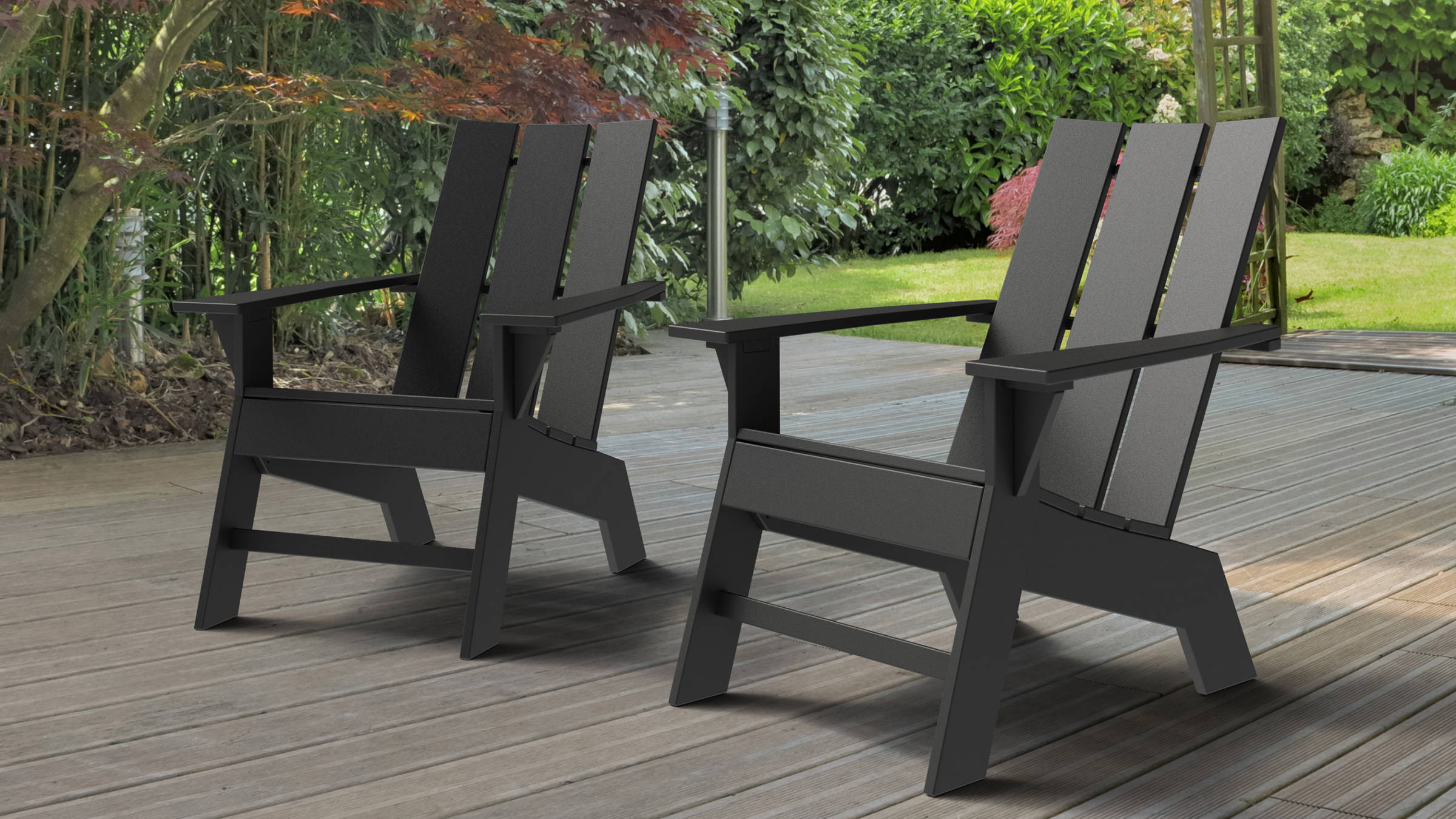 THOUGHTFUL DESIGNS WITH A BIG IMPACT IN MIND.
Designing products out of recycled plastics will result in increasing the value of post consumer products and divert them away from landfill and into our products. Be a part of it.
SHOP OUR PRODUCTS
Shop the look - the long pause chair.
every unwasted. purchase has a social impact.
Our goal with Unwasted is to make meaningful change in the furniture industry by designing and building with circular and sustainable materials.  We hope to accelerate the New Plastic Economy by using post-consumer and post-industrial plastics in our functional, style forward pieces.